So, I'm way, way late getting my post up today.
I started yesterday but my heart wasn't in it.
At work with the baby last night I was up almost every hour for no real reason.  He slept well but I didn't.  I was restless.  I have no idea why.
My husband is amazing taking care of everything while I'm not here.  He lets me nap to catch up on sleep I've missed caring for a newborn.  He'll make sure the dishes are done so I have my special coffee cup ready in the morning.  He'll even come down to sleep on the couch so I can have the bed and sleep in even after the kids are up.
He certainly does a lot more than this but these are some of what he did for me just in the past 24 hours.  There are many times I fail to notice all of these little things and choose to only notice what I haven't seen him do. 
The events of this morning have changed my way of thinking. Why?  He did something I couldn't even bring myself to do.
He handled the rough like a champ when I couldn't.
On the way home early this morning I heard it was going to get down to about 9 degrees today so I brought our portable DVD player and GPS unit in from the car.

I walked around the island to place them on the counter.  This is something I never do.  I usually come in, drop my bags, and head to bed.
Today, I am happy I did.
I walked around the island and I saw our sweet cat lying there watching me.  Although he's completely deaf he can always feel the vibrations of my footsteps in the morning.  He is almost always ready to eat and chases me to the food bowl on mornings such as these.
This morning, though, he wasn't.
I woke my husband and he very bravely knelt down to check just to be sure.  Sure enough, he was not breathing.  He was healthy and snuggly last night, yet this morning he was gone.  May you rest in peace Mimi/Camelot.

I watched as my husband stroked his back one last time.
I cried as he found a nice towel to wrap him in along with a box to place him in.
I saw him bravely place the box in the garage until we can figure out how to handle it.
I listened as he told the kids that our sweet 12 year old cat had passed away and was now in heaven.
I stood there frozen when our oldest asked to see his body and his father bravely walked him out to take one last look.
My amazing husband handled the rough as if it were his duty.  I could see the tears but he still did what he needed to do.  I could only watch all of this taking place because I couldn't bring myself to do it.
He always does what he needs to do and he does it with courage.

He is my rock.
******************************************************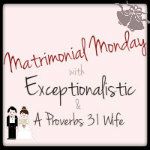 If you enjoyed this post, say thanks by sharing it!