So, here it is. Now you know.
I. Am. Not. Perfect.
Wow! It feels so great that this is all finally out in the open.
I have been so busy lately that I can't even keep my days straight.   Here it is almost midnight on Wednesday and I'm just now writing my post for today.
I thought today was Tuesday!
What did I learn from this?
The first thing I realized is that I'm stretched too thin right now.  There are too many things on my plate and something needs to go. 
I also learned that nothing crazy happened because I missed a deadline for a post.   I didn't disappoint anyone by not being perfect. I didn't get a nasty email from my co-hosts asking where my post was for today.  I didn't get any nasty comments from fans who were disappointed. 
Here is the shocker…I didn't even disappoint myself.  For one of the first times, I was okay with making a mistake.
I must remember that we are made in His image.  We are not perfect as He is. 
So, here I am, admitting that I am not perfect.  This is actually good because I never want to portray something that I am not. 
If I ever gave you this impression I am sorry! 
So today, let's remember. 
It's okay to stumble.  It's okay to take a break.  It's okay to be imperfect. 
********************************************
–Join my co-hostesses and I this week for Into The Word Wednesday!
Becky at Tales of Beauty for Ashes
Sarah at Fontenot Four
Kelly at The Houtz House Party
Falen at Upward Not Inward
Kelly at Exceptionalistic (looks like you found me!)
Into the Word Wednesday blog hop rules (if you wouldn't mind!):
1. Link up about something you are learning this week.
2. Follow all hostesses via GFC or Google +.
3. Grab a button to put on your blog – the more the merrier! Check out our sweet new button…
.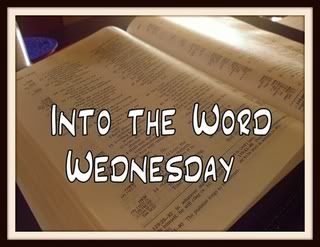 .
4. Check out (and comment) other people's blogs to bless them today!
If you enjoyed this post, say thanks by sharing it!