It's the freedom of our country, the freedom of our people, freedom to be anything we want to be, to own a business if we so choose, to live where we'd like, raise our children as we wish…
I went searching through the word this week looking for verses about freedom.  This verse really stood out to me.
You will soon see that the title of this isn't even really what this ends up being at all.  Freedom and Independence Day is what I wanted to post about yet I was led in a very, very different direction.
We are called to be free.  It is our right to be free.
Now I don't know the bible by heart.  I know some verses of course but I'm no biblical scholar.  I'm working my way through learning more right now as I'm a work in progress. I didn't know the next verse would change my entire post.  I didn't know that the next verse would be blog post changing.
I hadn't planned on talking about this at all but here we go….
Love your neighbor as yourself, love your neighbor as yourself, love your neighbor as yourself.  These words keep resonating in my mind.  Have I been loving my neighbors?  Have I taken the time to get to know people, help others, show my compassion?
I really haven't.  I've been so wrapped up in my own despair, my own worries the past year or so I haven't done much for anyone else.  Of course I'm still a wife and mom but there are many more 'neighbors' in my life.
However He has opened my eyes to see that in all this I was already loving my neighbors and they were loving me back.  I just found this verse only just last night yet in the past eight weeks I've been changing.  Looking outside myself.  Really seeing how I can be a blessing for another.  I didn't realize I was doing it.  I'm not mentioning it here to brag about it.  I want to share so you too can see how you may in fact be changing even when you don't see it!
I'm mentioning it because in the past eight weeks a TON has happened yet I was too worried about other things to see it happening!
I met an extraordinary group of ladies through my Good Morning Girls bible study group. Praying for them has been really eye-opening. They do not live in close proximity to me at all but I feel as we're growing as close as neighbors.  I'm loving them from afar.
I made several new friends that do live near me and I'm slowly becoming close with them.  What I find interesting is that even though I'm struggling with my own issues each of these ladies is battling something much more dire in their lives.  I believe they were brought into my life to show me that things could be much worse.  It doesn't belittle anything my family is battling but it is showing me that if I can muster up half of the strength these ladies have then I'll be okay!!
I've started this blog, learned a lot about myself, grown by leaps and bounds.  Made a ton of new blogger friends that have shown me that there is no reason to be afraid of making friends, online or in real life.  Each one has been helpful and sweet in their own way.
So on this Independence Day in 2012…how have you loved your neighbor today?  Have you been doing it all along but were too overwhelmed to see it?  I would absolutely love to hear about it.  It's amazing what we see when we free our eyes and heart to really 'see'.
–Join my co-hostesses and I this week for Into The Word Wednesday!
Becky at Tales of Beauty for Ashes
Sarah at Fontenot Four
Falen at Upward Not Inward
Kelly at Exceptionalistic (looks like you found me!)
Into the Word Wednesday blog hop rules (if you wouldn't mind!):
1. Link up about something you are learning this week.
2. Follow all hostesses via GFC.
3. Grab a button to put on your blog – the more the merrier!  Check out our sweet new button…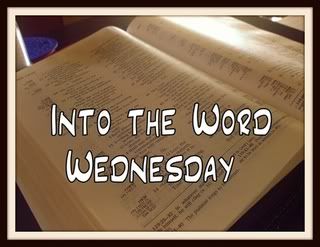 4. Check out (and comment) other people's blogs to bless them today!
If you enjoyed this post, say thanks by sharing it!
4 Responses to "Into the Word Wednesday {What it means to be free}"