What do you imagine Heaven to be like?  Is it your perfect day all the time?  Can you do whatever you want?  Can you play video games all the time (as my oldest has asked numerous times)?  Is there someone you hope to see again? 
There are so many questions.  When I look to the sky I constantly wonder if my grandparents can see me.  If they are watching over my angel babies. 
Does anyone else just love Mercy Me?  I can't get enough of this song, although it moves me to tears by the end. 
The lyrics, oh my, the lyrics. Does anyone else get goosebumps when this song comes on the radio?  We listen to our local Christian station most of the day.  When this song comes on I stop whatever I'm doing and just listen.  I feel as though I'm basking in His love right then and there.
They have it exactly right.  We can only imagine it.  According to 1 Corinthians our minds can't even conceive how amazing it is!! 
I leave you with the lyrics so you can start imagining!!

I can only imagine
What it will be like
When I walk
By Your side
I can only imagine
What my eyes will see
When Your face
Is before me
I can only imagine
I can only imagine
[Chorus:]
Surrounded by Your glory, what will my heart feel
Will I dance for You Jesus or in awe of you be still
Will I stand in Your presence or to my knees will I fall
Will I sing hallelujah, will I be able to speak at all
I can only imagine
I can only imagine
I can only imagine
When that day comes
And I find myself
Standing in the sun
I can only imagine
When all I will do
Is forever
Forever worship You
******************************
–Join my co-hostesses and I this week for Into The Word Wednesday!
Becky at Tales of Beauty for Ashes
Sarah at Fontenot Four
Kelly at The Houtz House Party
Falen at Upward Not Inward
Kelly at Exceptionalistic (looks like you found me!)
Into the Word Wednesday blog hop rules (if you wouldn't mind!):
1. Link up about something you are learning this week.
2. Follow all hostesses via GFC or Google +.
3. Grab a button to put on your blog – the more the merrier! Check out our sweet new button…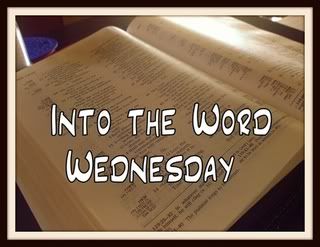 4. Check out (and comment) other people's blogs to bless them today!
If you enjoyed this post, say thanks by sharing it!
3 Responses to "I Can Only Imagine {Into the Word Wednesday}"