This week as I write these words I'm comforted by them.  As you are reading these words I'm probably on my way to make one of my dreams come true.  It's an appointment I've wanted for a long time and it's happening!! 
I've been standing on this verse for about a year now.   Knowing that I can't do anything without Him.  Remembering that He is always here but that I need to step up and be the branches.  Reaching for the opportunities He provides for me.
In the past few months I've branched out in so many ways.  I've loved the chance to do so.  I've enjoyed my life so much more because I'm doing what I want to do.  I'm making things happen (with His help of course)!
It's the 'you can do nothing' that really stands out.  It's true.
Have you ever tried to do everything under your own power and failed miserably?  I'll admit that I have.  Many times over.  Every time I feel myself straying it seems that life somehow falls apart.  As I'm working my way back, growing closer to Him things seem to fall into place even when it shouldn't be that way.
We can't be anything without the vine.  That vine provides our nourishment for mind, body, and soul.  Without it, we are dried up branches with no life therefore we haven't the strength or courage to reach out for that next opportunity.
Let's join together to keep our branch strong, nourished and healthy.
What do you do to keep yourself knit closely with Him? What has occurred in your life because of your faithfulness?
*******************************
–Join my co-hostesses and I this week for Into The Word Wednesday!
Becky at Tales of Beauty for Ashes
Sarah at Fontenot Four
Kelly at The Houtz House Party
Falen at Upward Not Inward
Kelly at Exceptionalistic (looks like you found me!)
Into the Word Wednesday blog hop rules (if you wouldn't mind!):
1. Link up about something you are learning this week.
2. Follow all hostesses via GFC or Google +.
3. Grab a button to put on your blog – the more the merrier! Check out our sweet new button…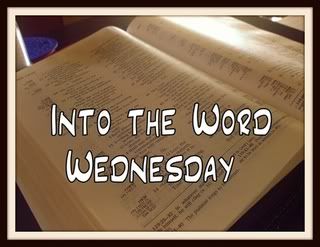 4. Check out (and comment) other people's blogs to bless them today!
If you enjoyed this post, say thanks by sharing it!
4 Responses to "You Can Do Nothing {Into the Word Wednesday}"