This week, this verse is near and dear to me.
For months now this has been on my mind.  What I supposed to be doing with my life. 
I started this blog about 3 hours after I decided I wanted to do so.  Created a name, bought the domain, learned about Twitter and Facebook fan pages all in the same night.  I've loved and nurtured it.  I've enjoyed it and still do.  It's grown into something I never thought it would.  Far from what it can be but great for less than 6 months!

We made the leap into schooling the big guy at home.  All the agony over the decision and guess what!  He's thriving!  He has already moved on to first grade math and reading.  The confirmation is there that this was the right thing to do. 
I feel I need to do the same with everything else in my life.  Work what I'm passionate about.  I've already found it.

Now it's time to act on it! 
He has big things in store for me.  I'm thrilled about it but also a little intimidated by it.  I will work it with all my heart!
Are you working your passion with all your heart? I'd love to hear about it!

********************************************
–Join my co-hostesses and I this week for Into The Word Wednesday!
Becky at Tales of Beauty for Ashes
Sarah at Fontenot Four
Kelly at The Houtz House Party
Falen at Upward Not Inward
Kelly at Exceptionalistic (looks like you found me!)
Into the Word Wednesday blog hop rules (if you wouldn't mind!):
1. Link up about something you are learning this week.
2. Follow all hostesses via GFC or Google +.
3. Grab a button to put on your blog – the more the merrier! Check out our sweet new button…
.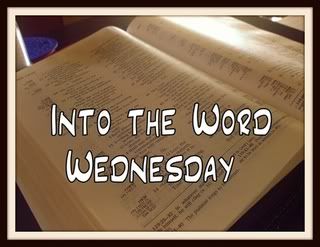 .
4. Check out (and comment) other people's blogs to bless them today!
.

If you enjoyed this post, say thanks by sharing it!
8 Responses to "Work It With All Your Heart. {Into the Word Wednesday}"