See?
He has a plan, He is guiding us all along the way. 
I don't know about you but there are times when I worry.  I get concerned when making decisions.  Sometimes I over-analyze when moving forward. 
Guess what!
There is  no need to worry.   We are human.  We make decisions with our hearts. 
Even if we choose a wrong path, the Lord will guide us back on track.  No more worry!  No more concern!
I've been a little nervous about my new venture.  I have my first official photo shoot later tonight actually!  It's not my first shoot.  So why am I nervous?
It's the first one since I officially bought the domain name for my studio and decided to just go for it. 
It's a dream come true.  Of course, I still have a ton of work to get started but at least the process has begun. 
Join me and let's make 2013 our year!!!
What dream have you wanted to follow? 
*************************************************************
–Join my co-hostesses and I this week for Into The Word Wednesday!
Becky at Tales of Beauty for Ashes
Sarah at Fontenot Four
Kelly at The Houtz House Party
Falen at Upward Not Inward
Kelly at Exceptionalistic (looks like you found me!)
Into the Word Wednesday blog hop rules (if you wouldn't mind!):
1. Link up about something you are learning this week.
2. Follow all hostesses via GFC or Google +.
3. Grab a button to put on your blog – the more the merrier! Check out our sweet new button…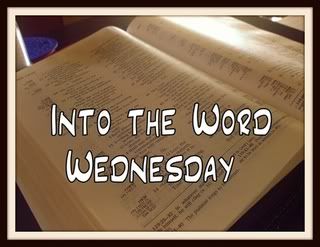 4. Check out (and comment) other people's blogs to bless them today!