A few weeks ago I came home to find these on my porch. 
It was a special occasion and finding these waiting for me was completely unexpected. 
Of course I started to wonder.  Where did they come from?   Who could have dropped them off? 
Then I had an inkling. 
Sure enough.  I opened the card and it was from one of the sweetest women I know. 
I was reminded of the verse Romans 12:10.
"Be devoted to one another in love.  Honor one another above yourselves."
Here are the top 5 reasons I love my dear friend. 
She is one of the sweetest, most genuine people I've ever met. 

I know that no matter what she'd be there if I needed her.

No matter how long it's been since I've seen her, it's as if we'd never been apart.

Whenever I hear from her, I can feel my heart smile.

She makes me want to be a better person.

This is what true friendship is.  I only wish it didn't take me this long to find it! 
She and I are the epitome of this verse.  We are truly devoted to one another through thick and through thin. 
Do you have a friendship like this? 
If not, keep looking!  They are out there.  
********************************************
–Join my co-hostesses and I this week for Into The Word Wednesday!
Becky at Tales of Beauty for Ashes
Sarah at Fontenot Four
Kelly at The Houtz House Party
Falen at Upward Not Inward
Kelly at Exceptionalistic (looks like you found me!)
Into the Word Wednesday blog hop rules (if you wouldn't mind!):
1. Link up about something you are learning this week.
2. Follow all hostesses via GFC or Google +.
3. Grab a button to put on your blog – the more the merrier! Check out our sweet new button…
.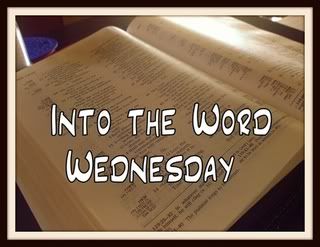 .
4. Check out (and comment) other people's blogs to bless them today!