I'll be honest.  My stomach has been in knots since hearing about the explosions in Boston.
It's another one of those events that becomes a permanent fixture in your mind.  Remembering that I was home from school with the flu the day the Challenger exploded.  Recalling the events of 9/11, realizing the mom of the family I cared for was flying that day, then waiting several hours to hear from her.
I'm sad that sometimes I hear about an event like this and I'm no longer surprised.
I will be honest.  My first reaction to the news wasn't shock.  I was angry.  So out-of-my-mind angry that something like this happened again.
Then…
I saw the photo of the beautiful 8 year old boy that and instantly broke down.  The anger was quickly replaced with compassion.  I can not even imagine what his family is going through. 
If you are a parent of a young child, I'm sure you felt the same.  I thought of my own little ones.  I thought of how I'd feel if either of them were an innocent bystander in such a tragedy.  I'm leaning on this verse this week.

********************************************
–Join my co-hostesses and I this week for Into The Word Wednesday!
Becky at Tales of Beauty for Ashes
Sarah at Fontenot Four
Falen at Upward Not Inward
Kelly at Exceptionalistic (looks like you found me!)
Into the Word Wednesday blog hop rules (if you wouldn't mind!):
1. Link up about something you are learning this week.
2. Follow all hostesses via GFC or Google +.
3. Grab a button to put on your blog – the more the merrier! Check out our sweet new button…
.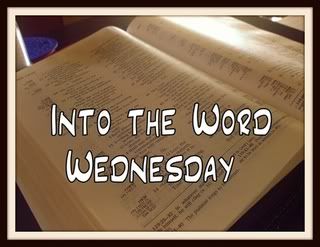 .
4. Check out (and comment) other people's blogs to bless them today!