Remember? Can you remember where you were?  What you were doing?  How you felt knowing our nation was under attack? 
I know we all say we'll never forget but I'll be completely honest with you here.  I wasn't personally affected by 9/11.  I didn't know anyone personally that died in that tragedy.  I was still affected.  I still felt personally under attack.  My homeland.  My country.  My fellow Americans. 
As the news spread, the phones began to ring as we learned about the tragedy.  People came together on that day and in the weeks following the events of 9/11. 
I remember how many American flags we saw up for months and months. We were united.  We were no longer black, white, male, female, gay or straight.  We were Americans.  We were standing together as a nation in prayer, holding hands, and comforting each other.  We were a nation that was in need of healing. 
This verse, Luke 9:11, reminds me of that day. 
I believe in the past 11 years we have healed some.  We came together that day as a nation.
We don't see as many American flags hanging longer than on patriotic days.  We may not think of this on a daily basis but we are healing.  We are being healed through time and through prayer. 
My heart goes out to those that were personally affected on that day 11 years ago.  A huge thank you to all of those who serve and protect this country on a daily basis.  My prayers to the families of those who perished. 
*****************************************
–Join my co-hostesses and I this week for Into The Word Wednesday!
Becky at Tales of Beauty for Ashes
Sarah at Fontenot Four
Kelly at The Houtz House Party
Falen at Upward Not Inward
Kelly at Exceptionalistic (looks like you found me!)
Into the Word Wednesday blog hop rules (if you wouldn't mind!):
1. Link up about something you are learning this week.
2. Follow all hostesses via GFC or Google +.
3. Grab a button to put on your blog – the more the merrier! Check out our sweet new button…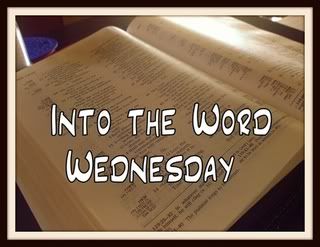 4. Check out (and comment) other people's blogs to bless them today!