Archive for the 'Beauty' Category
A few weeks ago I came home to find these on my porch. 
It was a special occasion and finding these waiting for me was completely unexpected. 
Of course I started to wonder.  Where did they come from?   Who could have dropped them off? 
Then I had an inkling. 
Sure enough.  I opened the card and it was from one of the sweetest women I know. 
I was reminded of the verse Romans 12:10.
"Be devoted to one another in love.  Honor one another above yourselves."
Here are the top 5 reasons I love my dear friend. 
She is one of the sweetest, most genuine people I've ever met. 

I know that no matter what she'd be there if I needed her.

No matter how long it's been since I've seen her, it's as if we'd never been apart.

Whenever I hear from her, I can feel my heart smile.

She makes me want to be a better person.

This is what true friendship is.  I only wish it didn't take me this long to find it! 
She and I are the epitome of this verse.  We are truly devoted to one another through thick and through thin. 
Do you have a friendship like this? 
If not, keep looking!  They are out there.  
********************************************
–Join my co-hostesses and I this week for Into The Word Wednesday!
Becky at Tales of Beauty for Ashes
Sarah at Fontenot Four
Kelly at The Houtz House Party
Falen at Upward Not Inward
Kelly at Exceptionalistic (looks like you found me!)
Into the Word Wednesday blog hop rules (if you wouldn't mind!):
1. Link up about something you are learning this week.
2. Follow all hostesses via GFC or Google +.
3. Grab a button to put on your blog – the more the merrier! Check out our sweet new button…
.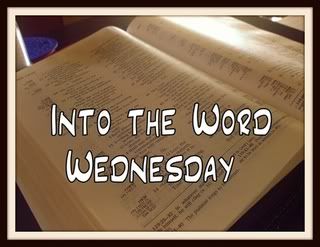 .
4. Check out (and comment) other people's blogs to bless them today!
If you enjoyed this post, say thanks by sharing it!
This is the very reason.
The reason I love it so very much.  The very reason I wish I had more time to capture them. 
All of the sweet, cherished moments.  Each one is unique.  Each one is special.  Each one can quickly take me back to the very moment. 
The moment comes rushing back.  I'm flooded with the sweet cherished memories of every single moment I've captured with a simple photograph. 
A photograph can capture the image of a sweet tender 2 year old hands.  The sweet, chubby cheeks I want to remember for all time.  The special birthday and Christmas memories of the year that has passed. 
As we grow a little older each year, I do my best to capture each and every one. 
A beautiful reminder of the past as we head into the future. 
**********************************************
1. Write for 5 minutes flat – no editing, no over thinking, no backtracking
2. Link back here and invite others to join in.
3. Please visit the person who linked up before you & encourage them in their comments. That is like the one rule we all really care about. For reals.

OK, are you ready? I've had this word on my heart for you all week. Usually I'm wondering what the prompt will be right up until nearly midnight myself. But this week – this week I think a few of you at least need this word…
Go!!
If you enjoyed this post, say thanks by sharing it!
Here is the schedule in case you missed it!
12/20   Christmas Tree:  picture-only post of tree & ornaments
12/21   Christmas Song: favorite holiday song and why
12/22   Christmas Creations: last minute Pinterest-inspired gifts
12/23   Christmas Future: new tradition to put into place next year
12/24   Christmas Eve: favorite traditions, routines, or plans
12/25   Christmas Meaning: what Christmas means to us
K for Kelly!!
A few ornaments of mine from high school.  My favorite Disney character.
  One of my favorite non-green ornaments.  A Smore!  
One of my lime green ornaments! 
 Each year we buy a special ornament for the kids.  This is one for the little one!
My favorite of the lime green ornaments!
 An ornament for the big one!
An ornament to remember our amazing Disney Christmas last year.
 Another lime green ornament!
Grab a super cute button and link up a post with pics of your Christmas Tree. 
.



If you enjoyed this post, say thanks by sharing it!
It's day 3, which means based on the schedule, it's time to show you how I decorate!  So far this is my favorite post of the series.  I always love to see how other people decorate.  Plus who doesn't love to show off some of their hard work?!? 
If you enjoyed this post, say thanks by sharing it!
I'm not sure I need a post about this one! 
I'm in love with photography. 
It all started in high school when I took a class at the college I was attending.  I know that sounds weird but I took courses at a college for high school credit in high school.  It wasn't digital photography but I still fell in love. 
Then once the first little one came along, I fell in love once again.  First, with my sweet bundle then once again with those memories that are captured in a photograph. 
I have a wonderfully, beautiful friend that is helping me tweak and learn some things so I can start my own studio.  I've been pretty much ready but need to just jump in. 
Yes, I know, just do it.  I've been told by many!!  It's a bit nerve-wracking to just jump right into a new business. 
Well.  It's happening. 
I have the name all picked out.  A few final details and it will be official.  I won't be able to quit my day job right now while my husband finishes school but at least it will be in place.  We'll start out slow and go from there. 
I don't post pictures of my kids faces or pictures of my clients on the blog.  Those of course are my favorites but I'm just not willing to post them here.  Trust me when I tell you that I have the cutest kids you've ever seen! 
I'll leave you with a few faves!  You can also click on the picture to read the original post. 
If you enjoyed this post, say thanks by sharing it!