This is where I'll include other blogs I link to on a weekly basis. If you have a great link-up I'd love to hear about it. I'm looking hopefully to link up at least 5 different days of the week.  Email me at kelly(at)exceptionalistic(dot)com if you have a link you think I'd be interested in!
Sunday:
The Sunday Social with A Complete Waste of Makeup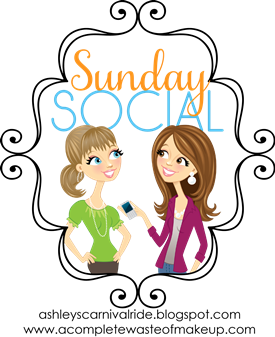 Friday:
5 Minute Friday with The Gypsy Mama.
1. Write for 5 minutes flat – no editing, no over thinking, no backtracking
2. Link back here and invite others to join in.
3. Please visit the person who linked up before you & encourage them in their comments.
If you enjoyed this post, say thanks by sharing it!