Are you unsure of His promise? 
Stand in His truth with me today. Seek Him out and He will listen.  Powerful verse today.  He knows the plan. He will prosper me. 
Okay that settles it. Totally renewed attitude today!!!
How are you renewing your attitude today?  What have you been struggling with that you will let go now that you know the truth?

If you enjoyed this post, say thanks by sharing it!
Unless you've been living under a rock you know the Olympics are getting ready to begin.  For the past week I've been in a testing group for a new game called the Christian Olympics which was created by the Christian organization Love, Life, Wellness. 
I'm sure you're wondering what this is all about.  It's a two week online special event for July 26th to August 8th. It's designed to bring Christians together to be challenged through competition.  The games will teach scripture, help you grow and stretch as a Christian.

It was amazing!  I'm going to be honest that I was leery of trying it out because it sounded time consuming.  It was the total opposite.  I was stretched to come out of my comfort zone but in a good way.  I met a lot of great ladies I otherwise wouldn't have.  I was sad when it was over.
One of the best parts about this?  It's totally free!  Yes I said it.  Free.  What a refreshing idea!
Not only will you get to join the Christian Olympics, you'll also get to utilize the interactive Mind Bloom community.  It's a great program which will help keep you accountable to the goals you set. 
The Special Events are easy fun activities meant to be inspirational and motivational.  Each day you'll receive a new challenge from the coach.   The events are meant to help the participant make improvements to their nutrition, relationships and faith.  We must train in our faith similarly to the way an Olympian trains for the games. 
Why should you join?
You'll be stretched and encouraged in your faith walk.  You'll make new friends.  Most of all you'll have fun while competing for some awesome prizes.  
I've never been part of something like this before and it was definitely fun and encouraging. 
Let the games begin!!!!
If you enjoyed this post, say thanks by sharing it!
This one is emotional for me.  A large portion of this story has been left out. I'm not yet ready to share it.
I chose broken because I feel like my body let me down.   It didn't work as it should have.  I was healthy and in fairly good shape each time.  I've never broken a bone.  I've never had a long-term illness.  No high cholesterol, no high blood pressure, no issue really of any kind. 
Yet each time I got pregnant there were issues.  Big issues.  Enough to knock me off my feet and make me wonder why this had to happen. 
I don't mean to complain or compare but it can be difficult. 
I hear stories all the time about kids being hurt, killed or neglected.  Several stories of people having more and more children they don't want or can't afford. 
All I ever wanted to be was a mom.  I was significantly older when I finally had a sibling so I grew up caring for him.  Learning how to be a mom and care for a baby was well developed before I had my own.
I love being a mom.  I think daily about how I can encourage my little sweetlings to live their dreams.
Don't get me wrong. I love my sweet babies.  I love them more than anything in this world.  I wouldn't trade them for the world…
but it still hurts that we aren't able to have any more.  I'm disappointed in my body because I feel it has let me down.  Even though my husband has said he's happy with our life the way it is I still feel as though I've let him down.
I'm slowly getting over this but it still hurts.  I'm always happy to hear when a friend is newly expecting but there is still a twinge of hurt.
This story does have a happy ending.  We have two beautiful babies of our own and the possibility of surrogacy or adoption in the future.
Each day I thank God for what I have.  I'm so thankful my babies are here.  I promise to enjoy them to the fullest and love them with my whole heart.
None of this compares to those that have never had their own.  I know how blessed I am to have what I have.  I pray for those that so desperately want a child.  There is always a rougher story but this is mine.  I'm working my way through it!
Join up with us next week with Love Kate for the All About Me A-Z challenge. 
If you enjoyed this post, say thanks by sharing it!
I recently received a comment from Jillian over at Hi, It's Jilly on this 5 Minute Friday post.  She passed me an award for my blogger awesomeness!

I'm not surprised…I mean I am pretty amazing and this little blog is slowly becoming a huge deal.
Okay, okay seriously.  I'm only kidding!  I was super surprised and have never seen such a thing.  I think it's cute, fun and since lime green is my all time favorite color.  Did you see the Versatile Blogger button and my #1 random thing?  I decided I'm all about this right now.
What a sweet gesture from a brand new follower.  I am humbled for sure.
So in case you find your bloggy button or a picture from your site below in the nominations here's the deal-
1. Thank the person that gave you the award in a blog post & link back to their blog (this would be me!)
2. Pass the award on to 15 bloggers you follow
3. Include 7 random things about yourself in your post
4. Notify your nominees by leaving a comment on their blog or FB page
15?  Seriously 15?  In case you haven't noticed I'm pretty new around here.  Here we go.  I nominated these blogs because most have commented on my posts and have been super helpful to me.  A few others I simply liked their blogs so I nominated them.

And the nominees are…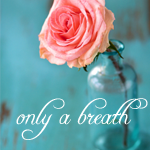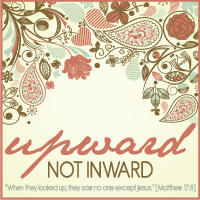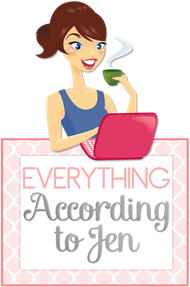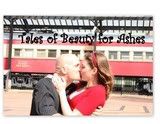 So seven random things about me…..
1.  I love the color lime green and so do my kids.  I'm attracted to it like a moth to a flame.

2.  I like to work out more than I like to diet.  I work out so I can enjoy food.
3.  I'm a car girl.  I am super picky about what cars I will buy.  Growing up I'd walk through car lots with my dad on weekends. I still enjoy it!
4.  I can't stand ugly feet.  Gangly toes or super dry feet gross me out!
5.  I 'heart' shoes! Sandals, boots, sneakers, heels…love them all.
6.  I roll my eyes and they move different directions.  I can't do it on command but it freaks my husband right out!
7.  I love to clean windows.  It's instantly gratifying when they are super clean, sun shining through!
If you enjoyed this post, say thanks by sharing it!
Proverbs 31 woman.  Just hearing the words makes me frantically review my entire life for what I need to work on.  I think of my grandmother when I think about this woman.  She was early to rise, cooked from scratch, didn't drive, waited on my grandfather and so on and so on. She did this while raising three children!   She was everything I've always wanted to be.

I've been studying Proverbs 31 for the past nine weeks.  It's amazing just how much information there is about this woman.  She is the image of perfection.  I'll repeat it. She's the image of perfection.  Before actually studying this in depth I thought I was supposed to be all of these things all the time.
Pursuit of Proverbs 31 is a great resource.  Amy Bayliss walks us through her personal story which really does help us realize we aren't alone.  Have you ever thought you were the only one that wasn't the perfect mom, wife, daughter or woman? If this thought has ever crossed your mind you should check out this book. You will quickly realize that you are not alone in this. 
Her chapters on how to create a biblical marriage and being a mother are definitely bookmarked on my Kindle for future reference.  I'll need these in my journey to incorporate Proverbs 31 into my life.  Before actually studying this woman I always thought she was just perfect.  I was a little intimidated (okay, a LOT intimidated) by her.  Then I realized through this book and my bible study that she isn't a real woman.  You heard that right.  She isn't an actual woman.  King Lemuel's mother described these traits to him as she described the woman she wanted her son to marry.  
What a relief!  We've been comparing ourselves to an ideal.  It's great to strive toward that but we shouldn't beat ourselves up for not being all of these things all the time.  Ecclesiastes 3:1 "There is a time for everything, and a season for every activity under heaven."  We don't need to do everything all the time.  A little planning goes a long way.  Amy mentions this in a way that called out to me.  She says 'planning is a good thing when used properly.'  Yes this makes perfect sense.  I was planning, planning and planning but in a way that didn't make sense to the flow of our lives. 
Pursuit of Proverbs 31 is a wonderful addition to this bible study.  Amy has ten easy to read chapters that include real life applications.  Each chapter has additional information at the end.  Focused Thoughts, Scripture for Memory, Essential, Useful and Bonus exercises which are available to aid you in any additional deeper study. 
Click the book cover below to order yours today!
About Amy Bayliss
I'm an indie author, web publisher, blogging, digital publishing, and social media consultant, and I am a small business owner but my favorite job is being a wife to Ryan and mama to my four, rowdy boys!
Most of all, I'm just me. I make mistakes (quite often). I don't always get it right. Hopefully I learn my lesson the first time. If not, I have an awesome savior who doesn't give up on me.
If you enjoyed this post, say thanks by sharing it!